We wrapped up WORCS round 3!
My team and I headed to Lake Havasu City early on Friday morning. We made it just in time to run the unclassified practice. We weren't able to finish my new car in time to go and I had to make a tough call the night before. I didn't want to rush the last few things left to do and risk making a mistake. We had prepped my old car earlier in the week, so it was ready to go! Practice went great on Friday, and I felt really good going into Sunday's race.
On Saturday, I headed to the track and radioed for one of the RZR 170 racers. Then, I washed my car and looked it over to make sure everything was good to go for Sunday. After finishing up, we locked up the trailer and headed to the hotel for the night.
I got up and had breakfast on Sunday then headed to the track. I watched some of the races before mine, and when it was time, I headed to the line. There were ten cars in the SXS Pro Stock class, and I lined up on row two. The flag flew and row one took off! Then one minute later, the green flag flew again, and my row took off! I got the hole shot as we rounded the 90 degree turn and flew over the first jump! I hit the gas as we headed out on to the course. I was making good time and keeping pace, but then about halfway through the first lap, I started having electrical issues. My power steering went out and then, I lost my front diff. I radioed to my pit crew to let them know I was going to come in to see if there was something loose or unplugged.
My crew looked everything over but couldn't find the source of the issues. I turned my car off and back on again a few times, then the steering started working again! I took off out of the pits but had lost valuable time. It was early in the race, so I knew I could make it up. I was rolling along great, but then the issues happened again. First the steering, then the diff. After completing lap two, I went to the pits again. I turned the car off and back on, and it seemed to work. I left the pits determined to keep making up time. Unfortunately, the electrical gremlins kept coming back and I fought the steering and diff the entire race. I did everything I could to keep the car going at a good pace, and in the end, I crossed the finish line in 5th place.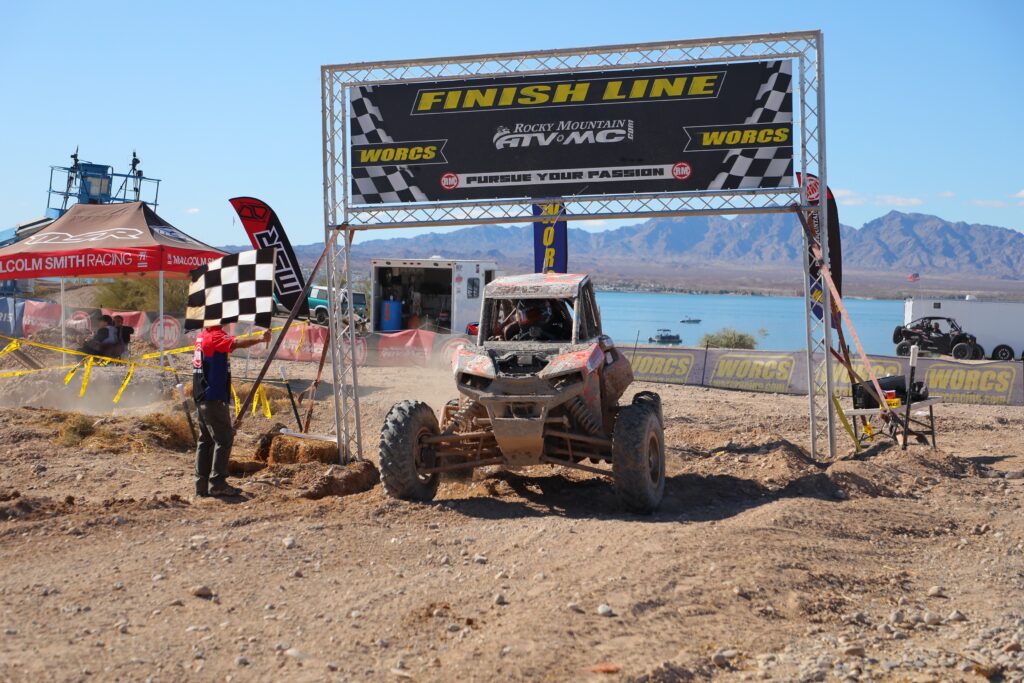 I am working really hard to get back on that podium, and I am looking forward to racing my new car at round 4 in Taft, CA!
Thanks so much to all of these amazing companies and people that support my program: Polaris RZR, GBC Motorsports, Benchmark Performance, Candle Motorsports, Method Race Wheels, Crow Enterprizes, Elka Suspension, Super ATV, Roll Design, Energy Coil Racing, Factory UTV, Baja Designs, PRP Seats, Rugged Radios, Maxima Racing Oils, Tireblocks, JAMAR Performance, Race Team Sites, Crown Performance Products, Got Sand Performance, Oceanside Driveline, HOK9, Vision Canopy, Perrault Motorsports, Dirt Rider Designs, and my parents who make this possible for me! Thanks to WORCS for putting on the series and Harlen Foley for the awesome pictures! You can check out the Sims188 Racing team on Instagram @csims_188, on Facebook at www.facebook.com/csims188/, or on my website at www.sims188racing.com.