WORCS round 2 is complete, and unfortunately, I was faced with some bad luck this round.
My team and I were able to make it to practice on Friday. I got checked in at registration and ran one of the moto (in-field) practice sessions and then the full course unclassified practice. My car ran great and I was able to get a good feel for the track. Glen Helen Raceway is only two hours from my house, so we loaded up and went home. I was able to wash my car and load back up to head to the track in the morning.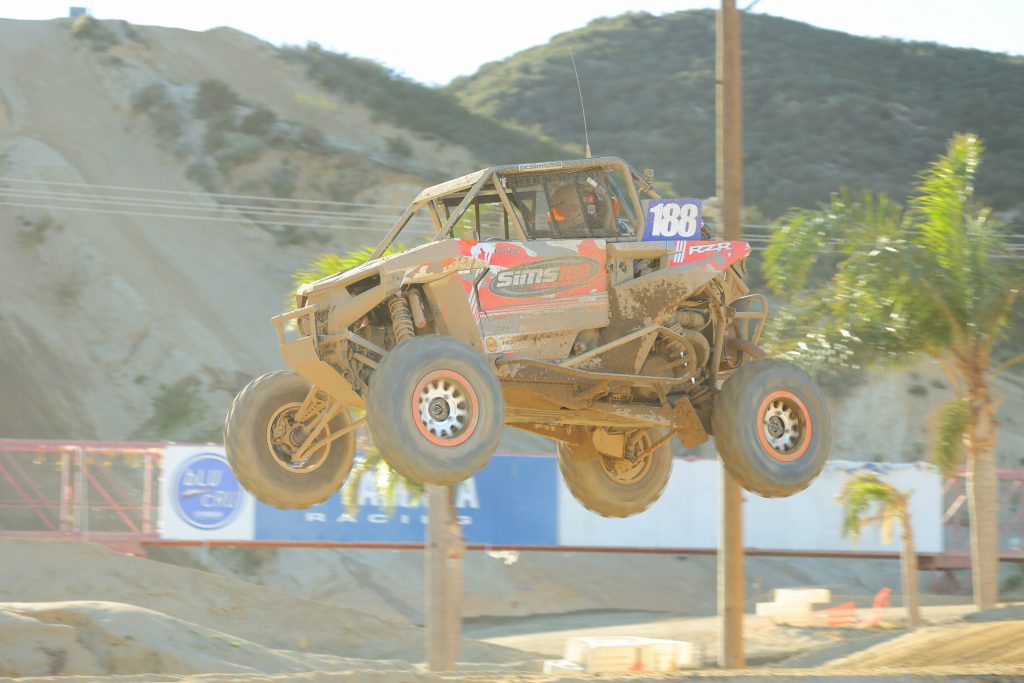 On Saturday, we arrived at the track early and got our pit set up. I radioed for one of the RZR 170 racers and did some final prep on my car. I was ready to race! The SXS Pro Stock 1000 class was the last race of the day and when it was time, I headed to the line. I lined up on row 1 and waited for the flag to drop. The flag flew and we took off! As we rounded the famous Talladega turn, I held my line and coming out of the corner and was in P2 heading out on to the course. I stayed on the gas as we raced up and down the hills, through the twists and turns, and down the straightaways. As we completed lap one, I was 1.2 seconds off P1. I was able to hold my position through lap 2, trying to make a pass whenever I could. As I started lap 3, I had some electrical issues. I lost my power steering and my front diff went out. I tried to reset them, turning my car off and back on again, but it wasn't working. I carried on despite the electrical problems and continued racing as fast as I could. Then, I felt something wrong in the rear of my car. It felt like the back of the car had fallen off. I radioed to my pit crew and pulled over on the course. When I got out, I saw that I had a mechanical failure and the wheel had caught on fire. I put the fire out and then tried to limp my car back to the pits. Shortly after getting rolling again, the wheel came off completely and the track officials would not let me continue with only three wheels. The tow vehicle came and towed me back to my pit, resulting in a DNF.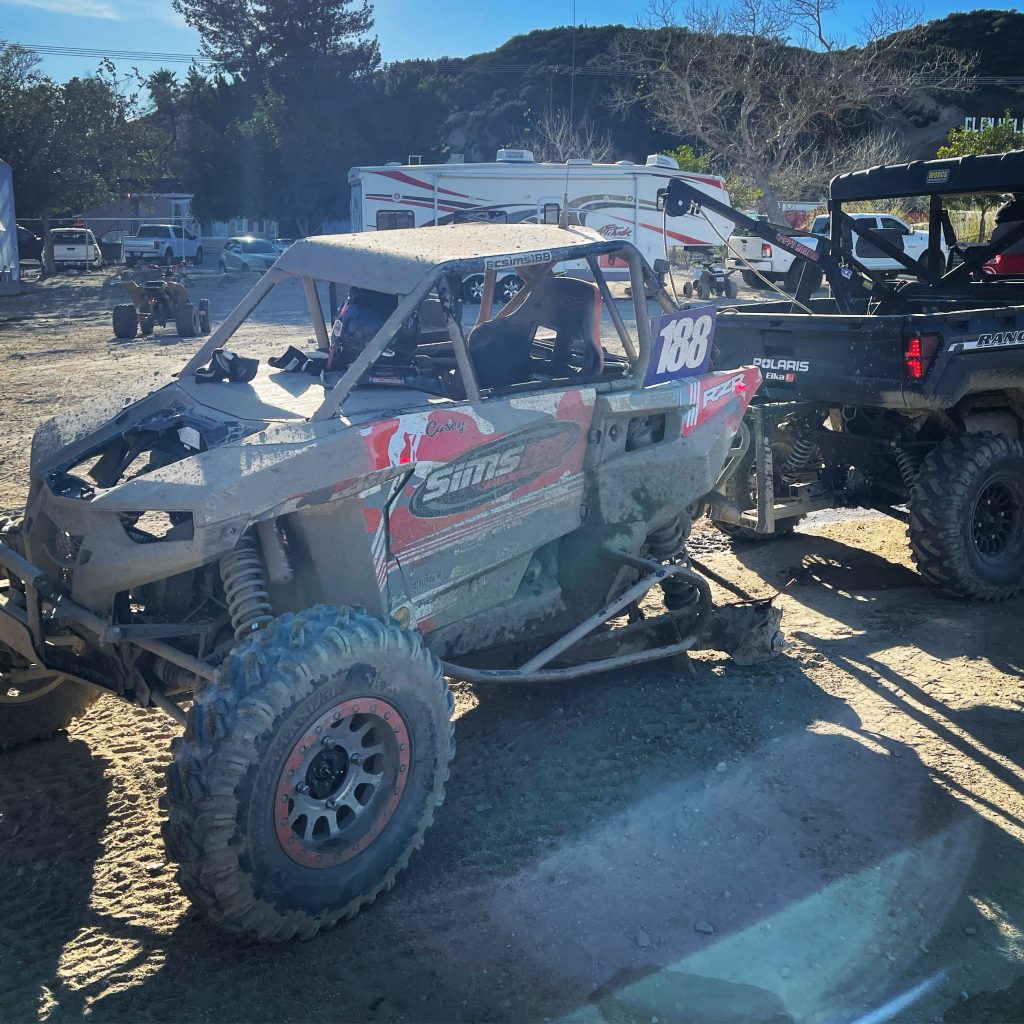 I was really upset, but I am not giving up. I am working really hard to finish my new car, and I am doing everything I can to have it ready to race at round 3 in Lake Havasu.
Thanks so much to all of these amazing companies and people that support my program: Polaris RZR, GBC Motorsports, Benchmark Performance, Candle Motorsports, Method Race Wheels, Crow Enterprizes, Elka Suspension, Super ATV, Roll Design, Energy Coil Racing, Factory UTV, Baja Designs, PRP Seats, Rugged Radios, Maxima Racing Oils, Tireblocks, JAMAR Performance, Race Team Sites, Crown Performance Products, Got Sand Performance, Oceanside Driveline, HOK9, Vision Canopy, Perrault Motorsports, Dirt Rider Designs, and my parents who make this possible for me! Thanks to WORCS for putting on the series and Harlen Foley for the awesome pictures! You can check out the Sims188 Racing team on Instagram @csims_188, on Facebook at www.facebook.com/csims188/, or on my website at www.sims188racing.com.