The final round of the 2023 WORCS season is in the books!
My team and I headed to Honolulu Hills Raceway in Taft, CA on Friday morning. I checked in at registration and got my car unloaded. After setting up my pit, I headed to practice. I ran three practice laps and got a good feel for the track. My car was running great! After practice, we had dinner at the track, then closed up the pit for the night and went to the hotel.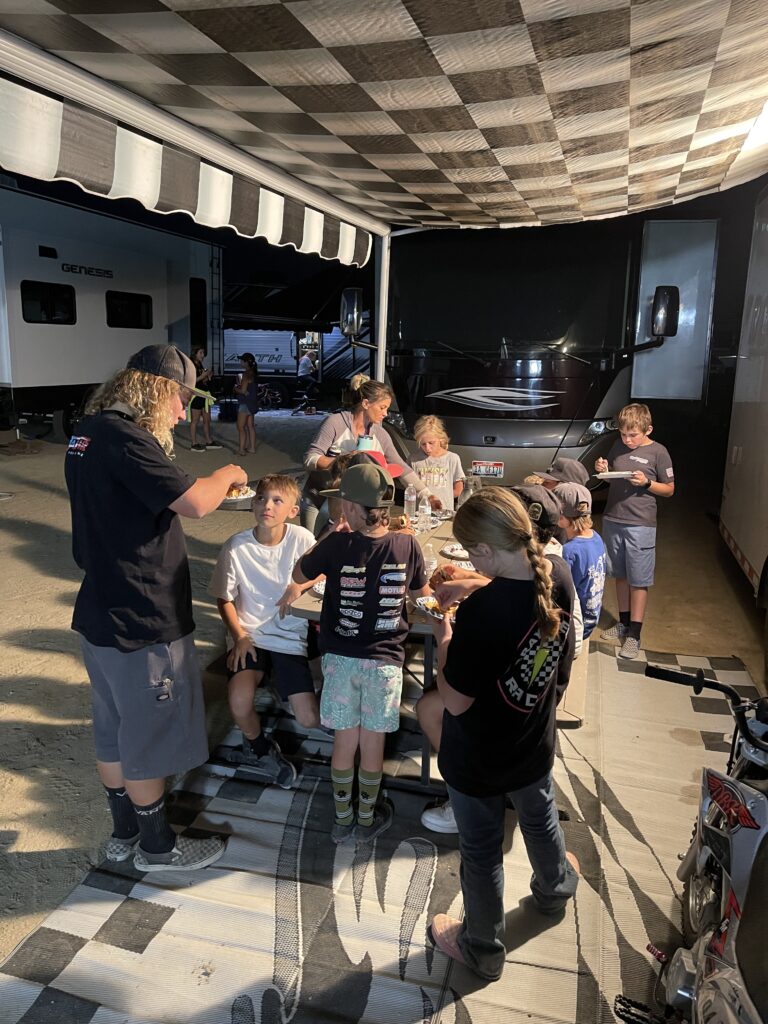 On Saturday morning, I arrived back at the track. I did some final prep work on my car, went to the driver's meeting, and ran through tech. After that was finished, I did an interview with GBC Tires, had some lunch, and took some time to myself to mentally prepare for the race. I was down two points for the overall season championship, so finishing ahead of the first place (in points) competitor was crucial. My nerves were high, but I didn't let it get the best of me. When it was time, I went to the start line.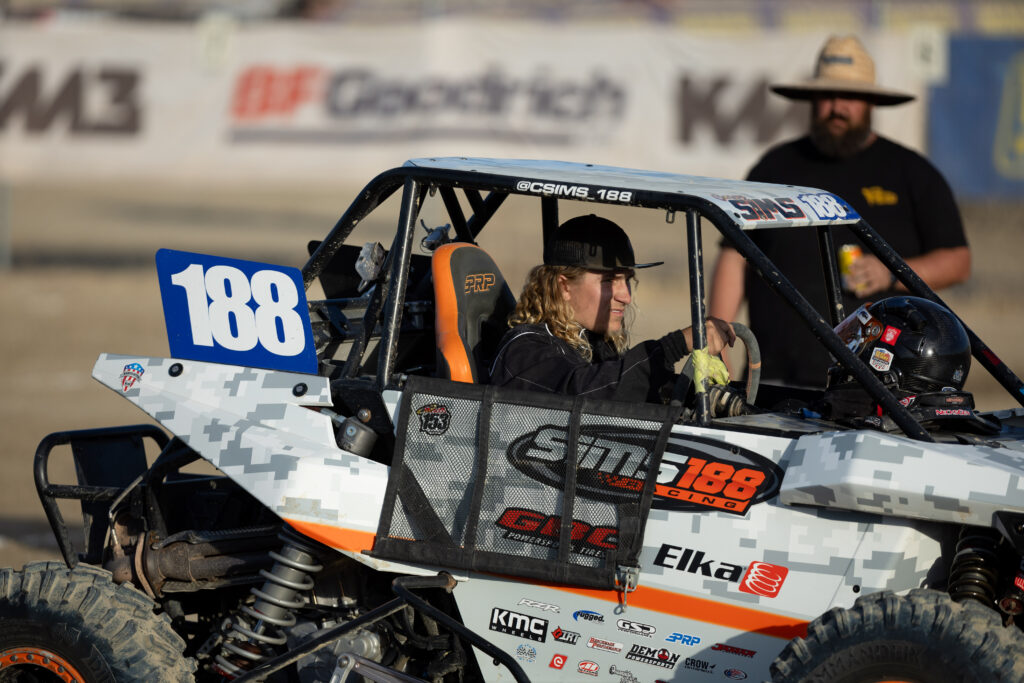 Because the points were so close, the WORCS officials decided to let the two of us start on row 1. Everyone else in the class would start on row 2, one minute behind us. The flag flew and we took off! I was in P2 off the line as we headed out onto the course. I stayed on my competitor's bumper and remained calm. I knew as long as I stayed close and kept applying pressure, I would be able to pick a time to make a pass. About halfway through lap 1, my competitor made a mistake and rolled, allowing me to take over the P1 spot. I stayed on the gas to put some distance between us. Then I got word from my pit crew that he was back on course and going again, so I made sure to continue moving at a good pace. I maintained my P1 position for the first three laps, but then I decided to back down on my speed. I had put enough distance between my car and my main competitor (who was running in P4), so with the bigger picture of the overall season championship in mind, I slowed down to take care of my car. During lap 4, I moved to P2 on corrected time, and then during lap 5, I moved to P3. I crossed the finish line in 3rd place! That was enough to win the 2023 SXS Pro Stock National Championship!
The 2023 season was full of ups and downs, but I kept going and never gave up! Thank you SO much to all of these amazing companies and people that support my program. I share this championship with YOU, and it wouldn't have been possible without YOU!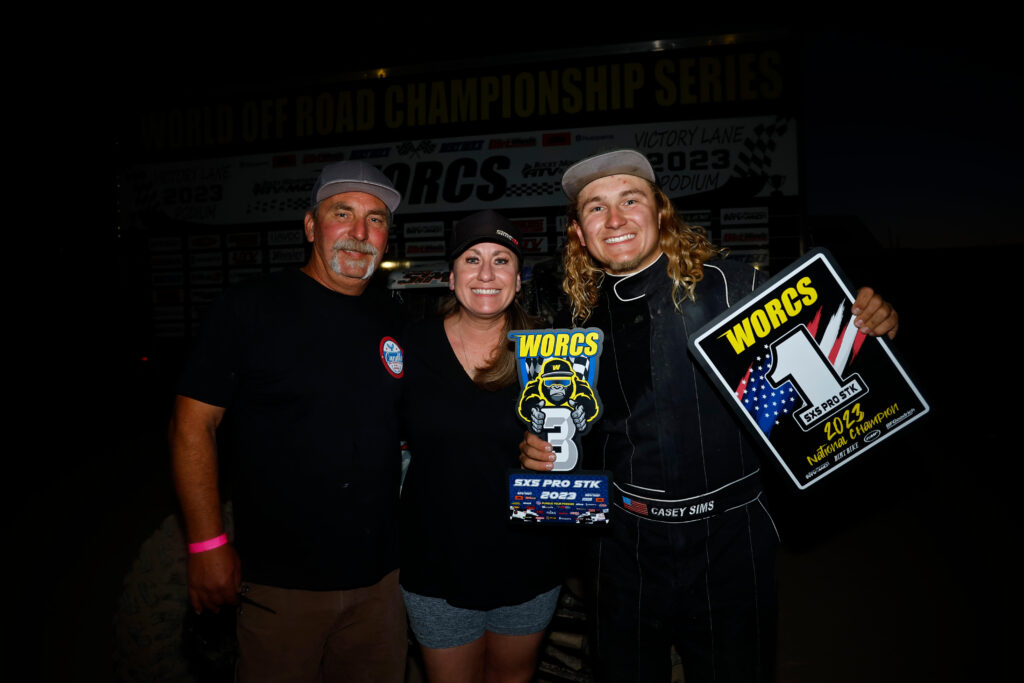 Thank you to GBC Tires, Elka Suspension, Candle Motorsports, KMC Wheels, Crow Safety Gear, Polaris RZR, Demon Powersports, PRP Seats, Rugged Radios, Maxima Racing Oils, Tireblocks, JAMAR Performance, Race Team Sites, Crown Performance Products, Got Sand Performance, Oceanside Driveline, Dirt Rider Designs, ECP Powder Coating, Sandcraft Motorsports, PEP Performance Tuning and my parents who make this possible for me! Thanks to WORCS for putting on the series and Harlen Foley and Conner Moore for the awesome pictures! You can check out the Sims188 Racing team on Instagram @csims_188, on Facebook at www.facebook.com/csims188/, or on my website at www.sims188racing.com.