Round 8 of the 2023 WORCS season is complete!
My team and I headed to Mesquite, NV on Friday morning. We arrived at the track and set up our pit. I checked in at registration and got ready for practice. I ran a few laps and was feeling pretty good about my car's performance. The course was about 8 miles long, running through sand, dirt, up big hills, and a short, but technical in-field section with jumps. When we race at Mesquite MX, the terrain varies greatly throughout the course. After closing up the pit for the night, we headed to the hotel.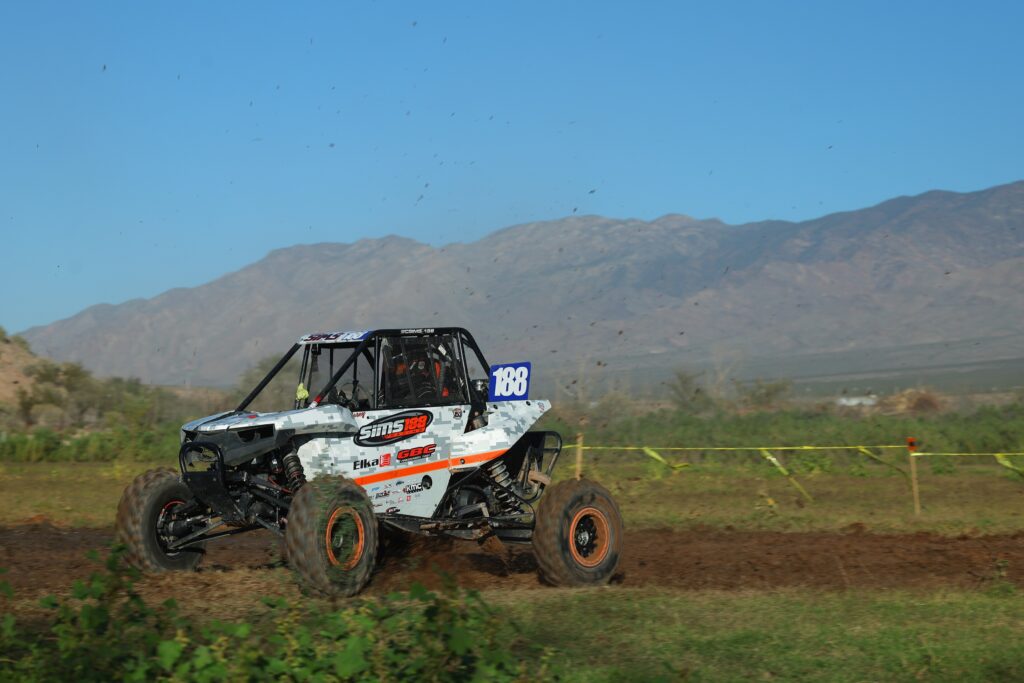 On Saturday, I washed my car, ran through tech, and did some final prep to make sure everything was perfect for Sunday's race. I also helped one of my fellow racers with his car prep and watched a few of the SXS races. After we were done for the day, we had dinner and headed to the hotel for the night.
We arrived back at the track on Sunday, and I did one last run through on my car. I fueled and checked the tire pressure. Then when it was time, I headed to the start line. The green flag flew, and we took off! Unfortunately, right off the start, something didn't feel right. I stepped on the gas and my car hesitated a bit. I was P3 off the line but made a pass quickly, moving me to P2. I was able to stay on P1's bumper and was getting ready to make a pass about halfway through lap 1, but then my front diff went out. I tried turning it off and back on again, but it didn't work. Without 4-wheel drive, it was going to be tough to get through the sandy sections of the course, but I put my head down and focused. I held my position through lap 2, but my car was struggling, and I was falling further behind. During lap 3, I fell back to P3. My crew radioed and asked me to pit going into lap 4 to see if the differential had come unplugged. After coming into the pits, they determined that it was plugged in, and we could not fix the issue quickly. I had to carry on. I headed back out onto the course and did what I could to keep pace, but the diff going out caused a series of chain reaction issues, including the motor, transmission and rear axles. After 5 laps, I was able to get my car across the finish line in 3rd place. I was happy to have finished the race!
We are back home prepping for the final round of the WORCS season, just one week away. After pulling the front diff from the car, we were able to determine that the magnet had gone bad (and unfortunately, that diff was brand new). The car is already torn down to the frame, and we will be ready to go for round 9 in Taft, CA!
Thanks so much to all of these amazing companies and people that support my program: GBC Tires, Elka Suspension, Candle Motorsports, KMC Wheels, Crow Safety Gear, Polaris RZR, Demon Powersports, PRP Seats, Rugged Radios, Maxima Racing Oils, Tireblocks, JAMAR Performance, Race Team Sites, Crown Performance Products, Got Sand Performance, Oceanside Driveline, Dirt Rider Designs, ECP Powder Coating, Sandcraft Motorsports, and my parents who make this possible for me! Thanks to WORCS for putting on the series and Harlen Foley for the awesome pictures! You can check out the Sims188 Racing team on Instagram @csims_188, on Facebook at www.facebook.com/csims188/, or on my website at www.sims188racing.com.