Round 2 of the new Outlaw Series West is in the books! My team and I headed out on Friday morning and arrived at Honolulu Hills Raceway in Taft, CA that afternoon. I got my pit set up and checked in at registration. Then, I headed to practice. The track had changed since the last time I raced there, but I really loved the changes, and I was able to see how my car would do. Everything felt great! After practice, I ran my car through tech and then closed up for the night.
On Saturday morning, I headed to the track and got ready for moto 1. The SXS Pro Stock class was the last race in the line-up and when it was time, I went to the start line. The turbo class was running with our class, and they took off first. I got ready and the green flag flew! We took off and as we rounded the first corner, I was in P2. The race was 9 laps, so I knew I had some time to settle in while staying on the car in front of me. Only a second or two separated us. I stayed patient and kept applying pressure. Then after coming through the timing chute heading into lap 4, the car in front of me made a turn on an outside corner, and I was able to make the pass from the inside! I took off and was able to put some distance between us with each lap. After 9 laps, I crossed the finish line in first place!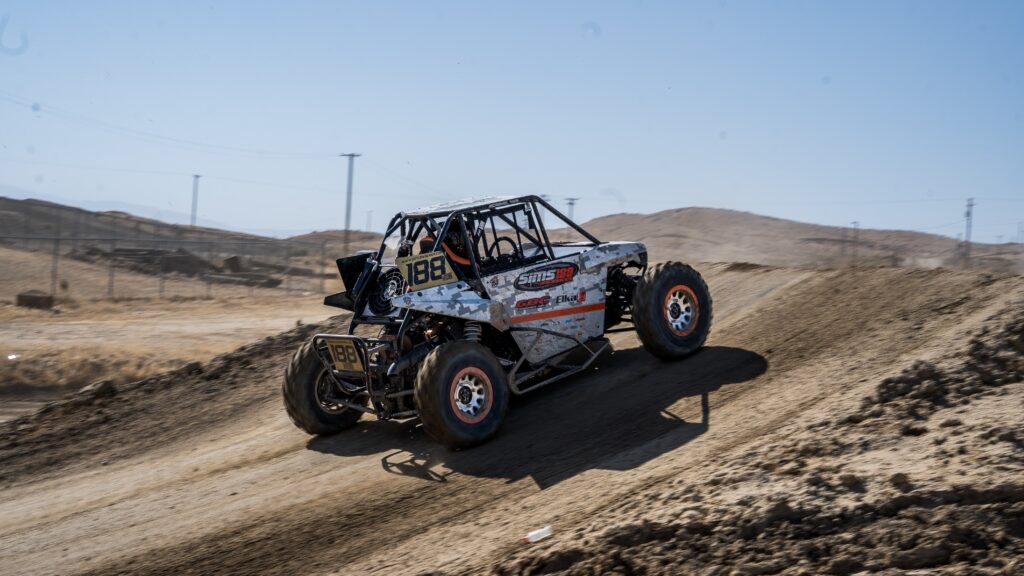 I took some time to look over my car after returning to my pit to get ready for moto 2. After going through the race line-up again, it was go time. The flag flew and we took off! I was in P2 off of the line again but stayed on the car in front of me. After just one lap, I was really applying pressure and tried to make a pass a few times with no luck. Then, as I landed off a jump, my drive shaft broke. I had to slow down to compensate for the mechanical failure, but I was determined to stay in the race. I did what I could and crossed the finish line in second place! The two finishes combined netted a 2nd place overall for the day! I was stoked to be on the box!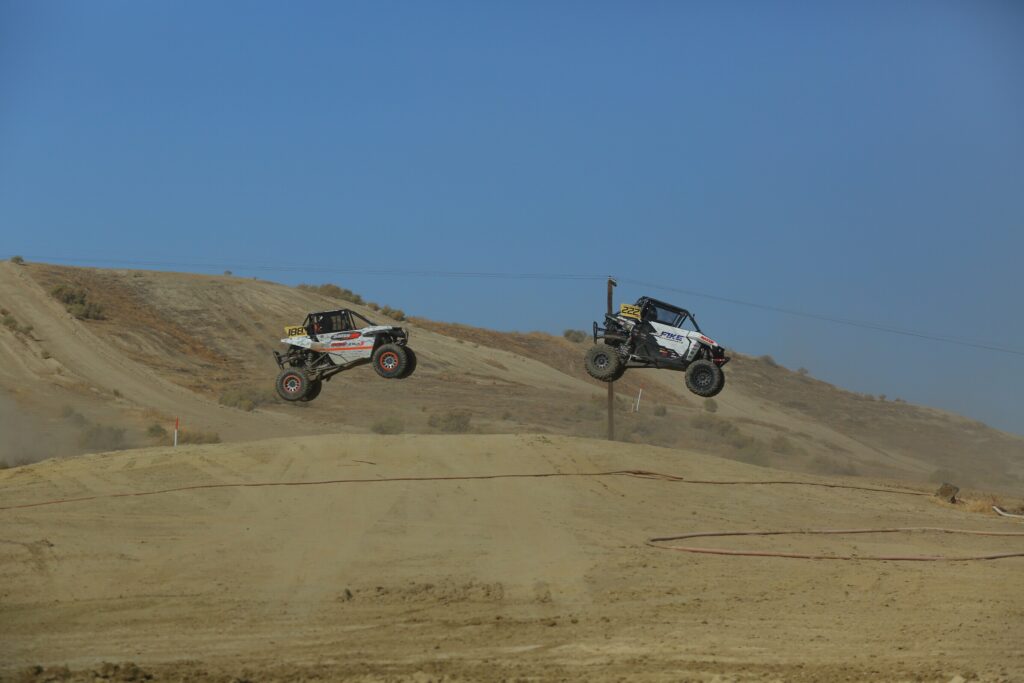 We are prepped and ready to head to WORCS racing this coming weekend in Mesquite, NV.  I can't wait to be back in the seat!
Thanks so much to all of these amazing companies and people that support my program: GBC Tires, Elka Suspension, Benchmark Performance, Candle Motorsports, Method Race Wheels, Crow Safety Gear, Polaris RZR, Super ATV, Energy Coil Racing, PRP Seats, Rugged Radios, Maxima Racing Oils, Tireblocks, JAMAR Performance, Race Team Sites, Crown Performance Products, Got Sand Performance, Oceanside Driveline, Dirt Rider Designs, and my parents who make this possible for me!  Thanks to Brian Adkison and the Outlaw Crew for putting on the series and Harlen Foley and The Program Marketing for the awesome pictures!  You can check out the Sims188 Racing team on Instagram @csims_188, on Facebook at www.facebook.com/csims188/, or on my website at www.sims188racing.com