WORCS round 9 is complete! (No round 8 for the Pro classes.)
My team and I headed out early on Friday morning to make it to practice, and I was able to get a good feel for the track. They changed the course since we last raced at Mesquite MX and I really liked it! After practice, we closed up the pit for the night and headed to the hotel.
I arrived back at the track early on Saturday morning to radio for two RZR 170 racers. They both came away with a second place finish in their classes and I was stoked! After those races, I did some work on my car, went to the driver's meeting and ran my car through tech. By Saturday evening, I was feeling great and ready to race on Sunday.
On Sunday morning, I went to the track and watched some of my friends race in the classes before mine. I made sure my car was 100% ready to go, and when it was time, I went to the start line. I lined up on row two and there were 11 cars in my class. Row 1 took off and two minutes later, the green flag flew, and my row took off! I was in P3 off the line and headed out onto the course. I was on the gas and stayed right with P1 and P2 as we rounded the first few turns. Unfortunately, going into turn 4, the car behind me made contact with my left rear side. I thought everything was ok and kept going. I was only a few seconds behind P2, but quickly realized that the contact had broken my rear sway bar. My car was all over the place. I was not going to give up but had to slow down a little to compensate and keep the car on all fours through the rough course.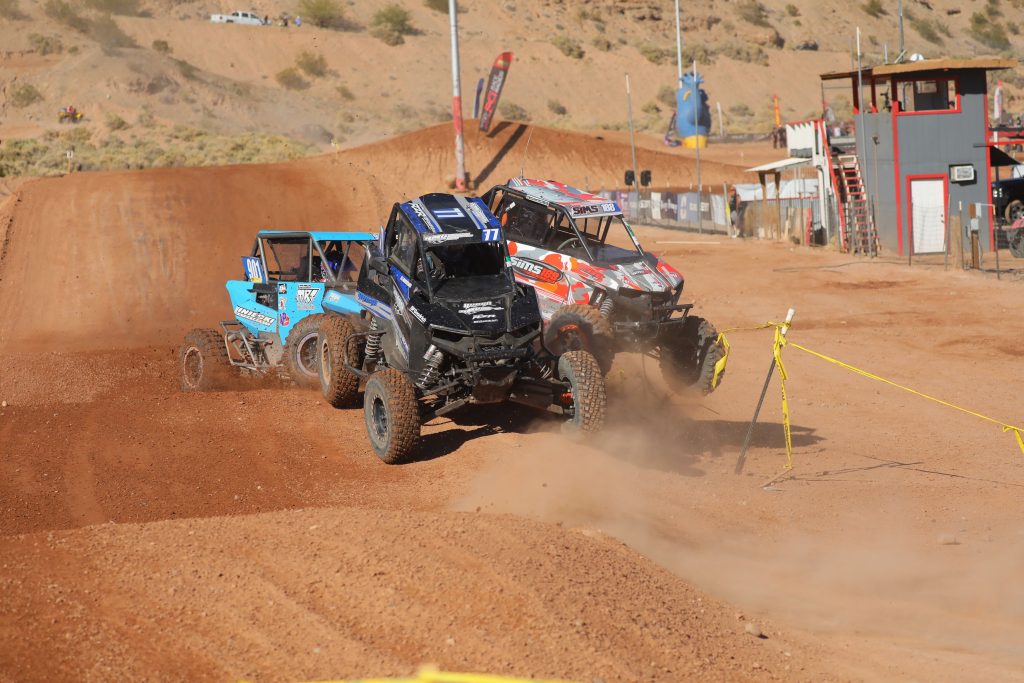 By lap 3, I had a good feel for how my car was handling and I was able to pick up the pace a little. I had fallen back but was able to maintain my physical position on my row. The next few laps were brutal, but I held on, and the rest of my car stayed together. In the end, I crossed the finish line in 6th place.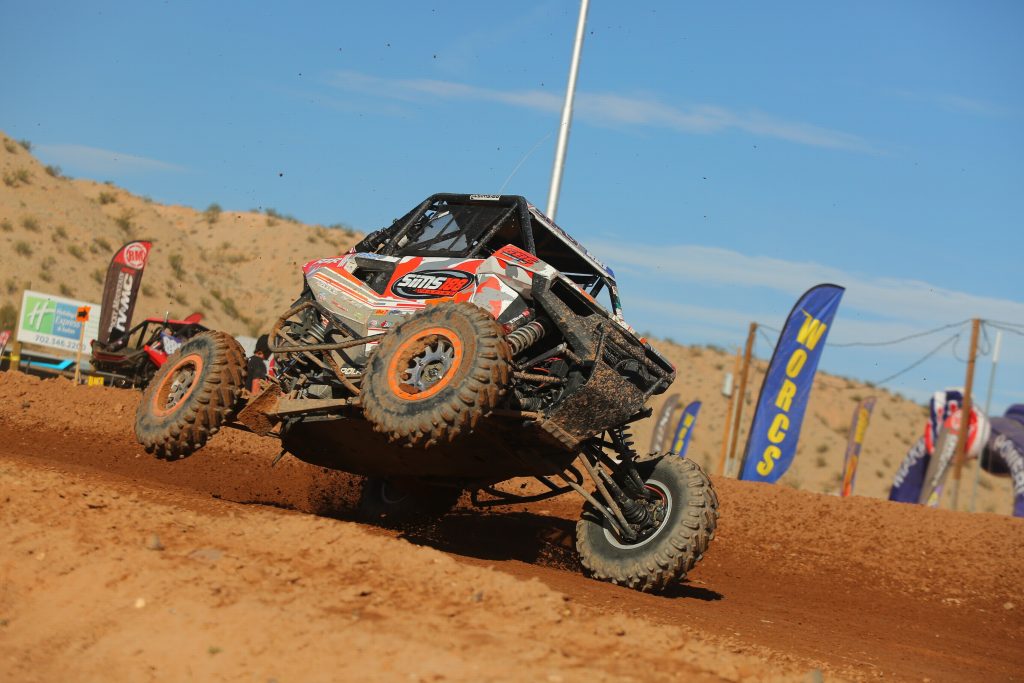 We are prepping for the last two rounds of WORCS this coming weekend. I was able to take my car out to the desert to do some testing last weekend and everything feels good. I am working hard to finish the season strong!
Thanks so much to all of these amazing companies and people that support my program: Polaris RZR, GBC Motorsports, Benchmark Performance, Candle Motorsports, Method Race Wheels, Crow Enterprizes, Elka Suspension, Super ATV, Roll Design, Energy Coil Racing, Factory UTV, Baja Designs, PRP Seats, Rugged Radios, Maxima Racing Oils, Tireblocks, JAMAR Performance, Race Team Sites, Crown Performance Products, Got Sand Performance, Oceanside Driveline, HOK9, Vision Canopy, Perrault Motorsports, Dirt Rider Designs, and my parents who make this possible for me! Thanks to WORCS for putting on the series and Harlen Foley for the awesome pictures! You can check out the Sims188 Racing team on Instagram @csims188, on Facebook at www.facebook.com/csims188/, or on my website at www.sims188racing.com.