WORCS round 7 is behind us and I wish I had a great news to report. Unfortunately, I experienced more bad luck at Glen Helen Raceway last weekend.
My team and I headed to practice on Friday. Glen Helen is only a couple of hours from my home, so it was a quick drive up. I checked in at registration and then unloaded my car. I ran both moto practices and then the full course unclassified. We had made some changes to my car, so I was excited to see how it would do. I was not happy with the car's performance during practice, so I wrapped things up at the track and headed home to see if I could make some additional changes to help.
On Saturday morning, I arrived at the track early. I went to the driver's meeting, checked my tire pressure, and fueled my car. I was able to make some changes the night before that seemed to help my car's performance, so I was ready for my race that afternoon. We headed to the start line at about 2:45 pm to line up for a 3:35 pm start. I lined up in row 2 and there were 12 cars in my class. After row 1 took off, I got ready. One minute later, the green flag flew and our row took off! I hit the gas and headed up the Talladega turn. I was in P3 on my row as we headed down the hill into turn 2. I stayed on the gas through lap 1 and came through the timing chute in P5 overall on corrected time. I was keeping a good pace and catching row 1.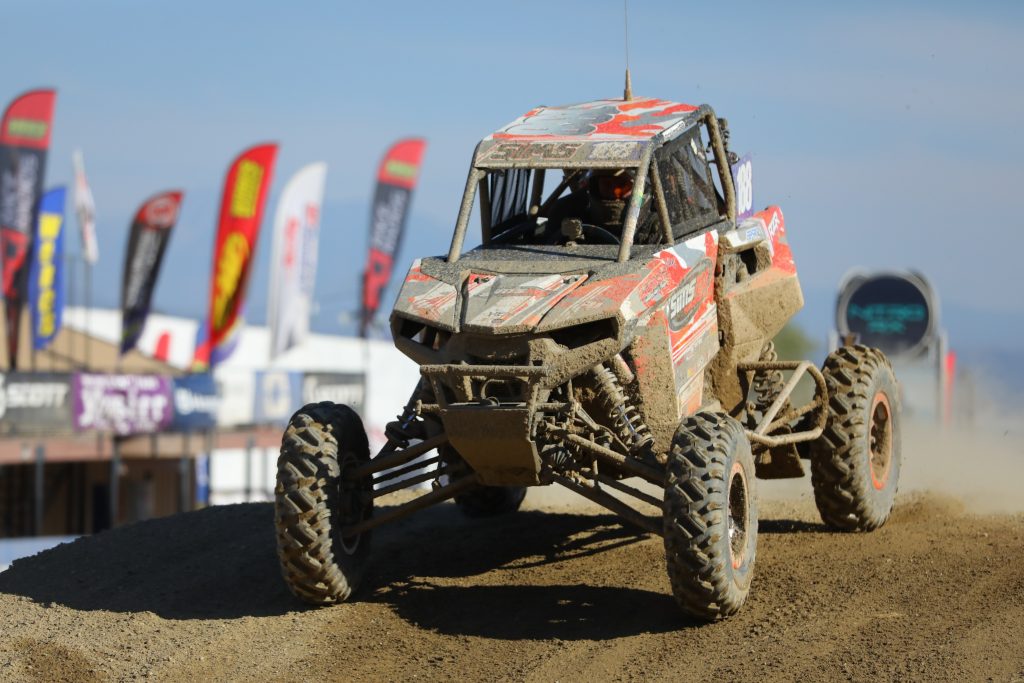 About halfway through lap 2, my car starting losing power and then eventually shut off. I was able to start it back up, but didn't go very far and it turned off again. As I headed towards the infield, I radioed to my pit crew. I had to make it to the pit so they could try to figure out what was going on. My car continued to turn off and stop as I tried to make my way there. I finally made it and my crew quickly realized that my race was done. My exhaust pipe had gotten so hot that it burned through the heat shield covering the radiator hose. Once it burned through the heat shield, it melted the hose, causing the water to dump from my motor. To make matters worse, it was a brand new motor we had just installed in the car.
I was registered to race at the UTV World Championship next weekend, but after assessing the damage to my car, I had to make the very difficult decision not to race. There isn't enough time or resource to get the car ready with a blown motor. It is the first time I will not be racing at the UTV World Championship, and I am beyond upset and disappointed.
I am now focusing all of my attention on the last three rounds of WORCS. I am working hard to finish the season strong.
Thanks so much to all of these amazing companies and people that support my program: Polaris RZR, GBC Motorsports, Benchmark Performance, Candle Motorsports, Method Race Wheels, Crow Enterprizes, Elka Suspension, Super ATV, Roll Design, Energy Coil Racing, Factory UTV, Baja Designs, PRP Seats, Rugged Radios, Maxima Racing Oils, Tireblocks, JAMAR Performance, Race Team Sites, Crown Performance Products, Got Sand Performance, Oceanside Driveline, HOK9, Vision Canopy, Perrault Motorsports, Dirt Rider Designs, and my parents who make this possible for me! Thanks to WORCS for putting on the series and Harlen Foley for the awesome pictures! You can check out the Sims188 Racing team on Instagram @csims188, on Facebook at www.facebook.com/csims188/, or on my website at www.sims188racing.com.