The San Diego Grand Prix presented by DIRT Series was awesome! I decided to take my stock Polaris RZR RS1 to spin some laps in the Unlimited class at the Low Profile Moto Sports track! My team and I arrived in the morning and I got checked in at registration. Then, I unloaded my car and went to practice. The track was fun but crazy dusty!
When it was time, I headed to the line with the rest of the cars in my class. I was P2 off of the line and did what I could to stay on the car in front of me. I had some pressure from the cars behind me, but I got focused quickly and got into a good groove. There wasn't much of a breeze, so with each lap, I was fighting the dust and falling a little farther behind. In the end, I was able to hold P2 throughout the entire race, and I crossed the finish line in 2nd place!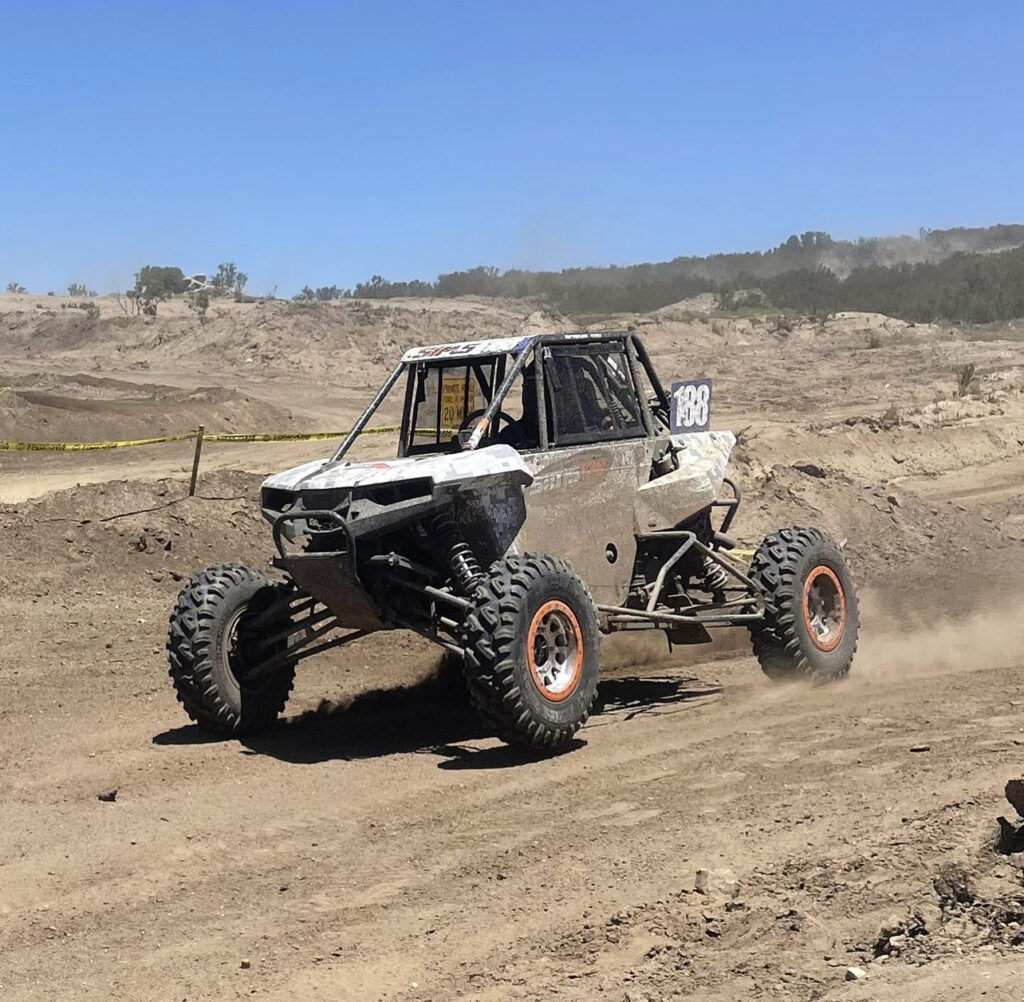 Thanks so much to all of these amazing companies and people that support my program: GBC Tires, Elka Suspension, Benchmark Performance, Candle Motorsports, Method Race Wheels, Crow Safety Gear, Polaris RZR, Super ATV, Energy Coil Racing, PRP Seats, Rugged Radios, Maxima Racing Oils, Tireblocks, JAMAR Performance, Race Team Sites, Crown Performance Products, Got Sand Performance, Oceanside Driveline, Dirt Rider Designs, and my parents who make this possible for me! Thank you to the DIRT Series for putting on this fun race! You can check out the Sims188 Racing team on Instagram @csims_188, on Facebook at www.facebook.com/csims188/, or on my website at www.sims188racing.com.