I am happy to report that I was finally able to put my Polaris RZR RS1 on top of the box in the SXS PRO Stock class! It's been a rough season so far, but I have been working extremely hard on myself and my car, and it paid off this weekend at WORCS racing round 5!
I left my house on Wednesday to start the 825 mile journey north to Preston, ID. I made a stop three hours in to hook up with the Mandle family who I would ride with the rest of the way. We finally arrived at the track on Thursday afternoon and got our pits set up. Due to work obligations, my team flew in on Thursday evening. Once they arrived, we headed to the hotel for the night.
I'm just two weeks away from my high school graduation, so on Friday morning, I went to my classes on-line and then headed to the track. I got checked in at registration and then got ready for practice that afternoon. The 6.5 mile track was totally different than tracks in the past and I really liked it! There were tight, rally style turns, long straight-aways through corn fields, and the infield jumps were super smooth. Practice went great and I felt my car was running perfect after two practice laps. After practice, I got my car teched and then washed it to make sure everything was good for my race on Saturday.
On Saturday morning, I headed to the track early to radio for the two RZR170 racers I coach. One finished his race in 3rd and the other finished his race in 1st, so the day was off to a great start!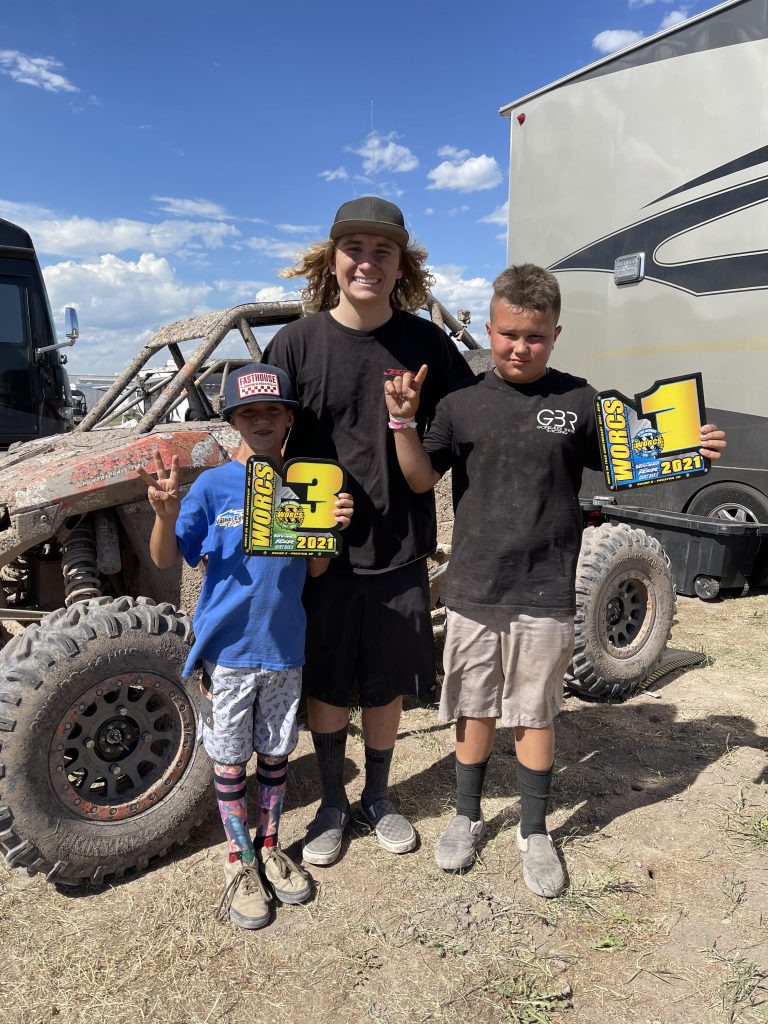 My class was the last race of the day, and when it was time, I headed to the line. I started on row two and there were 13 cars in my class. Row one took off and then we waited two minutes for our green flag. I got ready, the flag flew, and we took off! I was in P3 off of the line and was able to make a pass in the first few minutes of lap one, moving me to P2 in my row. I was on the gas, able to catch P1, and stayed on his bumper through lap 1 and into lap 2. After coming through the timing chute, crossing the bridge, and winding through a few tight turns, we reached the straightaway heading out into the first corn field. I took the corner on the inside and floored it, coming right alongside P1. I didn't lift, and took the next corner on the inside making the pass and taking off in P1 in my row. I knew I had some time to make up, and now I had clean air because the first row had taken off two minutes ahead of mine.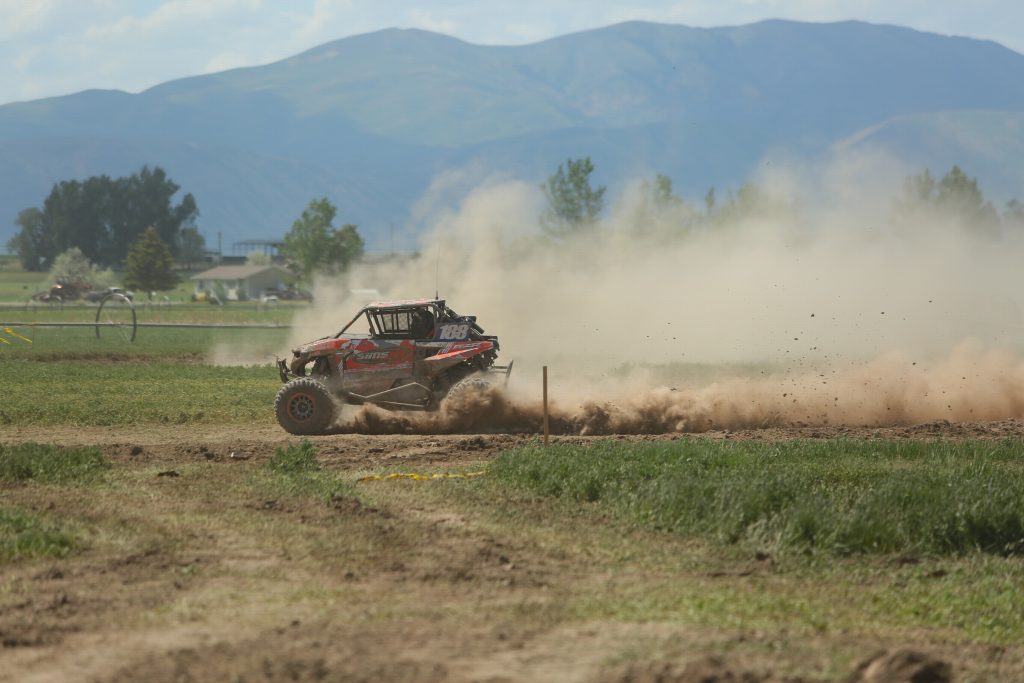 I raced through the course for the next 2 laps, eventually catching and passing some of the racers from row one. On my 5th and final lap, I gave it everything I had and pushed my car to its limits. I even clocked the fastest lap of the race with a 10:19.233 and took the checkered flag! After the race, we had to go through post-tech before exiting the track. I passed post-tech and was excused to head back to my pit. At this point, I was unsure of how I had finished and we had been told that it would be a week before we had results due to multiple motor protests in my class. I was not protested, but the WORCS officials told us they could not produce results until the cars that were protested had been inspected. I felt really good about the race, and I knew I had done my best.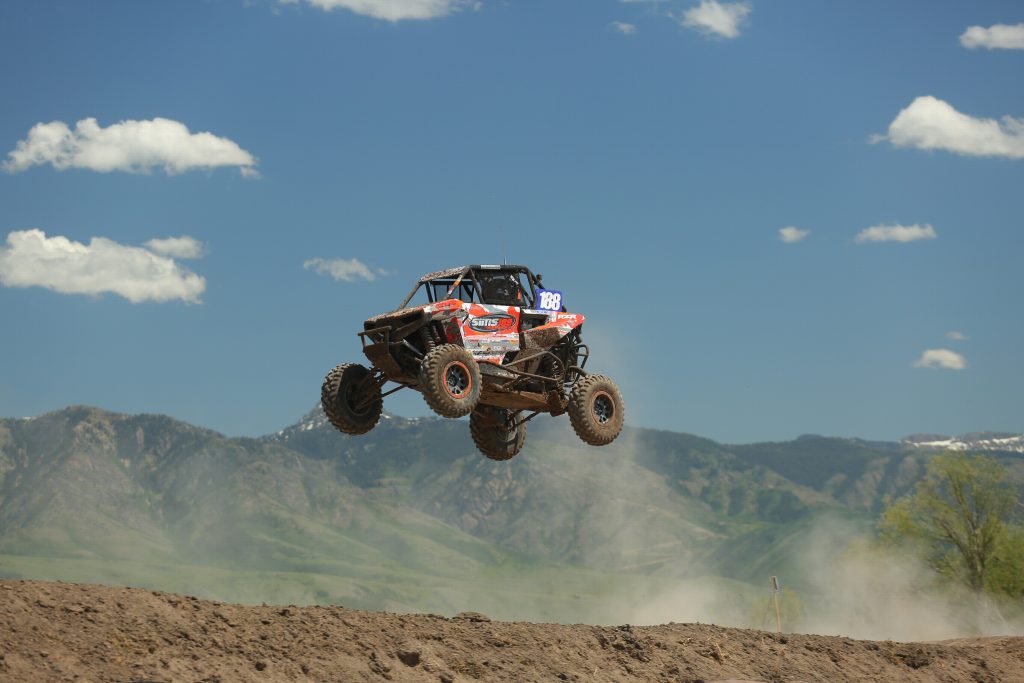 Early on Sunday, I headed back to the track to help out some of the Youth 1000 racers get ready for their race and to load up to start the journey home. On my way to the track, my mom received a message stating that I had received an unofficial 1st place and they were going to do podiums that morning! After arriving at the track, I received clarification that the "unofficial" was for the 2nd and 3rd place finishers because they were part of the protests in the class. I was beyond stoked! Hard work really does payoff…
Thanks so much to all of these amazing companies and people that support my program: Polaris RZR, GBC Motorsports, Benchmark Performance, Candle Motorsports, Method Race Wheels, Crow Enterprizes, Elka Suspension, Super ATV, Roll Design, Energy Coil Racing, Factory UTV, Baja Designs, PRP Seats, Rugged Radios, Maxima Racing Oils, Tireblocks, JAMAR Performance, Race Team Sites, Crown Performance Products, Got Sand Performance, Oceanside Driveline, HOK9, Vision Canopy, Perrault Motorsports, Dirt Rider Designs, and my parents who make this possible for me! Thanks to WORCS for putting on the series and Harlen Foley for the awesome pictures! And, thank you so much to the Mandle family for taking me along with them and getting me to and from Idaho! You can check out the Sims188 Racing team on Instagram @csims188, on Facebook at www.facebook.com/csims188/, or on my website at www.sims188racing.com.