The 2021 WORCS season has started! My team and I worked hard the last few weeks of 2020 and the first few weeks of 2021 getting my car in top shape to start the season. We tore it completely down, replaced the frame, and rebuilt. I was able to test the weekend before and the car felt and ran great!
My team and I left for Lake Havasu on Thursday afternoon, arriving that evening. We got our pit set-up and turned in for the night. On Friday, I got checked in at registration and then went to school on-line, getting out just in time to head to practice. Practice went great and I felt really good heading into Saturday's race! I ran my car through tech and made sure I had everything ready to go.
On Saturday morning, I radioed for the RZR 170 racer that I coached last year. I'm stoked to be coaching him again this season! After his race, I headed back to my pit, fueled my car and checked the tire pressure. Then I went to the driver's meeting. I was ready!
I made the jump this season to the Pro Stock class, and we were the last race of the day. When it was time, I headed to the line and took my place in the last row. I got ready as the rows in front of me took off. It was finally time to go, and when the green flag flew, I took off! I got the hole shot in my row and hit the gas as we rounded a sharp turn and flew over the first jump. I wanted to catch the cars in front of me and moved as quickly as I could. The first lap went great. I was catching the row ahead of me and putting a gap between me and the cars in my row. Then, halfway through lap two, a ball joint pin broke which caused a major failure and I wasn't able to continue on. I was devastated. The WORCS officials came and towed me off the track, back to my pit.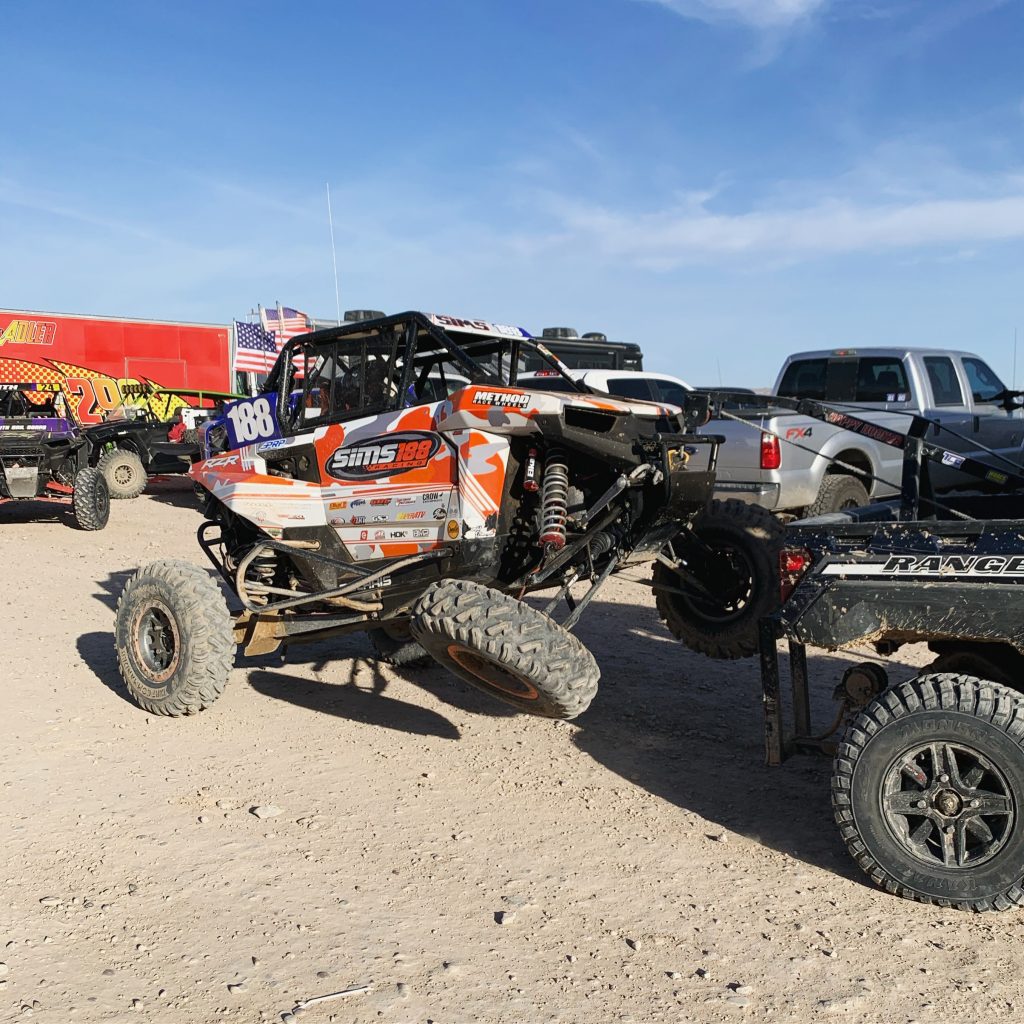 I was beyond bummed to have ended my first pro race that way, but after processing everything that happened that day, I am stoked that I was running as fast as I was and I will feel more confident going into the next round. We are working on getting my car back together for round 2 in Peoria, AZ in a few weeks. I am looking forward to being back in the seat!
Thanks so much to all of these amazing companies and people that support my program: Polaris RZR, GBC Motorsports, Benchmark Performance, Candle Motorsports, Method Race Wheels, Crow Enterprizes, Elka Suspension, Super ATV, Roll Design, Energy Coil Racing, Factory UTV, Baja Designs, PRP Seats, Rugged Radios, Maxima Racing Oils, Tireblocks, JAMAR Performance, Race Team Sites, Crown Performance Products, Got Sand Performance, Oceanside Driveline, HOK9, Vision Canopy, Perrault Motorsports, Dirt Rider Designs, and my parents who make this possible for me! Thanks to WORCS for putting on the series and Harlen Foley for the awesome pictures! You can check out the Sims188 Racing team on Instagram @csims188, on Facebook at www.facebook.com/csims188/, or on my website at www.sims188racing.com.