WORCS round 5 is in the books and I am stoked to report that I put my RS1 on top of the box!
I headed to Glen Helen Raceway for practice on Friday. Glen Helen is just a few hours from my house, so this was a local race for me! I unloaded my car and got checked in at registration. Then, I was able to get a few practice laps in. The car felt great, but I did break my sway-bar link, so I loaded up and headed home to get the car washed and fixed before heading back to the track on Saturday.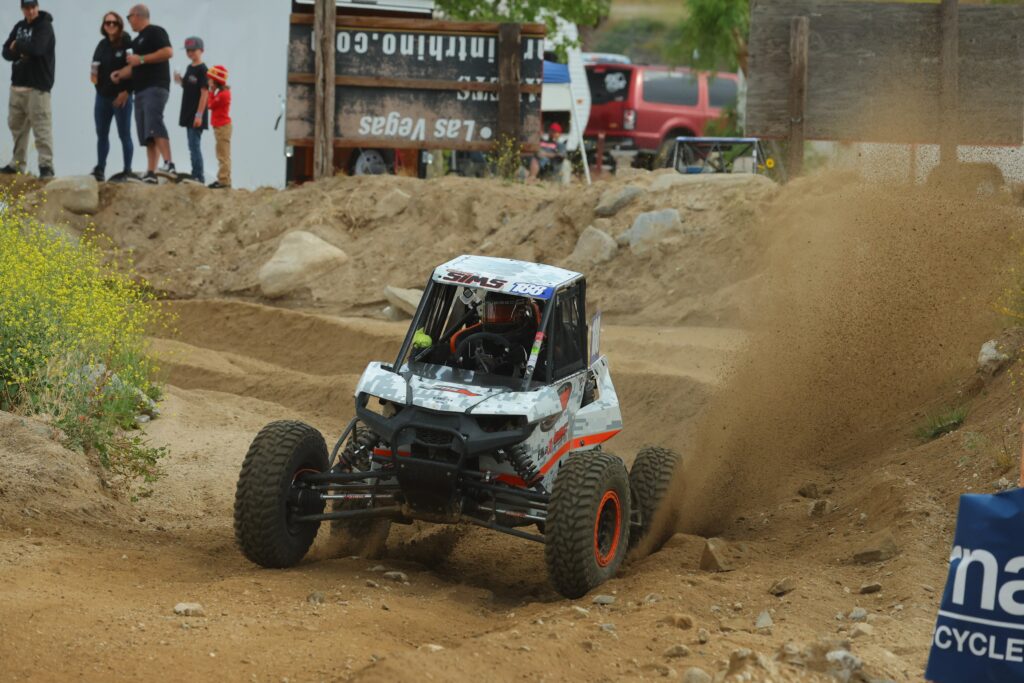 On Saturday, I arrived at the track just before noon. I unloaded my car, ran through tech, and got my pit set up. Then I radioed for one of the RZR170 racers that I have been coaching. She finished strong, taking home the 2nd place spot in her class! After that race, I went back to my pit to make sure my car was ready to go. I checked the tire pressure and topped off with fuel. When it was time, I headed to the start line.
I lined up on row 1 and waited for the flag. The green flag flew, and we took off! I got the hole shot as we headed up the first hill and rounded the Talladega turn. I stayed on the gas knowing there was no room for error, with the other cars on my bumper. I also knew that the second row in my class would be starting one minute after my row, so I had to keep a fast pace. During lap one, I was able to put a little distance between my car and P2, but not much. I also hit a big rock during that lap which put a hole in the side of my tire. Shoutout to Tireblocks for saving me, as I did not have to stop in the pits for a tire change. The blocks held my tire for the whole race!
During laps 2 and 3, I was able to keep a good pace and was running 8-9 seconds ahead of P2. Then, during lap 4, my exhaust blew out. Luckily everything seemed to still be running ok, so I kept going. I didn't feel a loss of power, but my car got really loud! Heading into lap 5, I was still maintaining a 9 second lead. There were big puddles on the back side of the track from all the rain we had gotten in the days prior. During lap 5, I hit one of the puddles wrong and it killed my motor. It took me a few seconds, but I was able to get going again. P2 had caught back up in that short amount of time, so I stayed on it and picked up every second I could. Heading into lap 6, I only had a 3 second lead. I knew the race was almost over and I gave it everything I had, staying 100% focused. I picked up some time during lap 6 and was 8 seconds ahead going into the 7th and final lap. During the last lap, I was able to pick up one more second, and I crossed the finish line in 1st place, 9 seconds ahead of P2!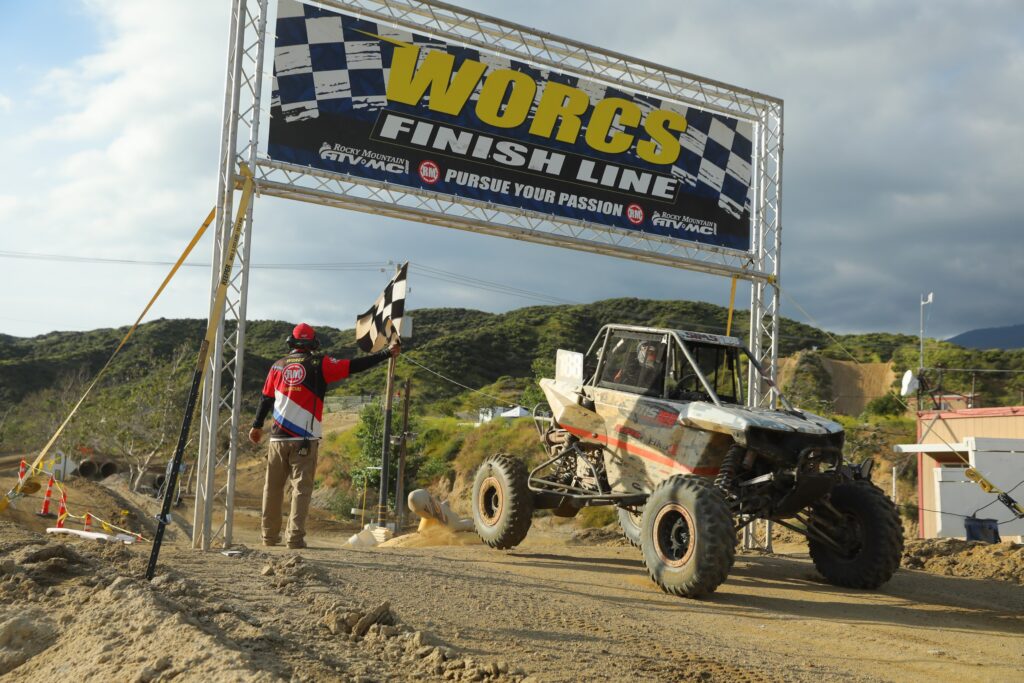 We're busy prepping for round 6 in Cedar City, UT in just a few weeks. I can't wait to be back in the seat!
Thanks so much to all of these amazing companies and people that support my program: GBC Tires, Elka Suspension, Candle Motorsports, KMC Wheels, Crow Safety Gear, Polaris RZR, Demon Powersports, PRP Seats, Rugged Radios, Maxima Racing Oils, Tireblocks, JAMAR Performance, Race Team Sites, Crown Performance Products, Got Sand Performance, Oceanside Driveline, Dirt Rider Designs, ECP Powder Coating, and my parents who make this possible for me! Thanks to WORCS for putting on the series and Harlen Foley for the awesome pictures! You can check out the Sims188 Racing team on Instagram @csims_188, on Facebook at www.facebook.com/csims188/, or on my website at www.sims188racing.com.