I am stoked to report that I was able to put my RS1 on top of the box again at WORCS round 6!
My team and I headed to Cedar City, UT early on Friday morning, arriving just in time for practice that afternoon. I checked in at registration and got ready to go. Practice went great, and I was happy with the way my car was performing. I did want to make a few minor adjustments to account for the altitude, but overall, I was pleased with the car's performance. After locking up the pit for the night, we headed to the hotel.
I arrived back at the track on Saturday afternoon. Then, I radioed for one of the RZR170 racers I have been coaching. She went from last place to a 3rd place podium finish during her race! Next, I did some prep on my car, made the adjustments I wanted to make, and then went back to the hotel for the night.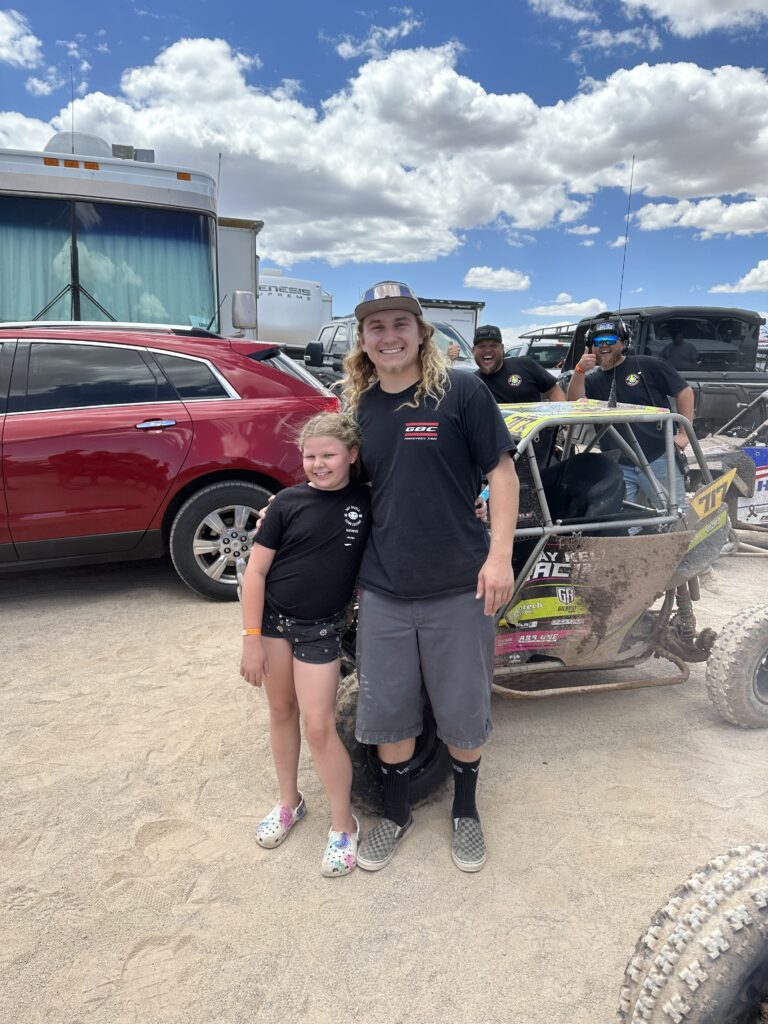 On Sunday morning we headed back to the track to get ready for my race that afternoon. I fueled my car and checked the tire pressure; I was ready to go! My class was the last race of the day and when it was time, I went to the start line. We lined up, the green flag flew, and we all took off! I got the hole shot and stayed on the gas as we rounded turn 1, heading out onto the track. The course was super dusty, so I knew I needed to do everything I could to get out in front quickly. I got settled in and stayed on the gas to put some distance between my car and P2. The track was full of trees, twists, and turns, but my car was handling great! I was able to stay in the lead for all 6 laps and crossed the finish line in 1st place!
We have a break over the summer and plan to do an overhaul on the car to get it ready for the rest of the season. I am currently tied for first place in the overall season points and pushing hard to win the championship!
Thanks so much to all of these amazing companies and people that support my program: GBC Tires, Elka Suspension, Candle Motorsports, KMC Wheels, Crow Safety Gear, Polaris RZR, Demon Powersports, PRP Seats, Rugged Radios, Maxima Racing Oils, Tireblocks, JAMAR Performance, Race Team Sites, Crown Performance Products, Got Sand Performance, Oceanside Driveline, Dirt Rider Designs, ECP Powder Coating, and my parents who make this possible for me! Thanks to WORCS for putting on the series and Harlen Foley for the awesome pictures! You can check out the Sims188 Racing team on Instagram @csims_188, on Facebook at www.facebook.com/csims188/, or on my website at www.sims188racing.com.